11

/12

Wet n Wild MegaLast Liquid Catsuit Matte Lipstick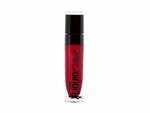 No exaggeration – this liquid lipstick has one of the best formulas right now. Its curved applicator, perfectly hugs the lips to dispense a highly pigmented glossy colour that dries down completely matte. But there's more – it's completely weightless on the lips and doesn't budge even after a complete meal. At Rs. 499, it may be the most pocket friendly liquid lipstick ever!
readmore
12

/12

Colorbar Velvet Matte Lipstick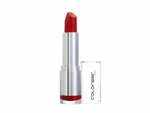 With 48 shades to choose from, you're spoilt for choice. This lipstick's 2-in-1 formula glides on smoothly and leaves a creamy matte finish. Infused with softening agents and vitamin E, this lipstick stays on for up to 5 hours so your lips can do all the talking – all this in just Rs. 325. Here's a pro tip – the tiny lip colour indicator bottom is actually contains the lip colour. Break it open when you're used up the entire bullet of the lipstick.
readmore