Things you should never do to your skin
Last updated on - Mar 6, 2019, 10:01 IST
11

/12

Not protecting your skin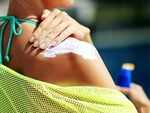 We've said this before and we'll say it again. Do not skip sunscreen! Do you know why? The sun is responsible for 90% of how your skin ages – yes, genetics play a part, but so does sunblock! Use a sunblock for the face that has minimum factor 30 SPF, and a UVA rating of 4-star or higher (or PA++++). The SPF protects against UVB rays that burn the skin, while UVA (or PA) protects against UVA rays that penetrate deeper into the skin and destroy collagen – both are essential!
readmore
12

/12

Forgetting about your neck and eyes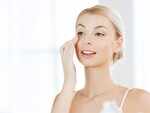 People often neglect their eye cream and continuing their routine down their neck. Crow's feet and a neck are some of the most obvious signs of aging, so even if your face is looking flawless, if you've forgotten about your neck, it will be a serious giveaway of your age. Continue your entire skincare regime down your neck; this means double cleansing your neck as well.
readmore