Times When It's Completely Okay To Indulge in PDA
Last updated on - Nov 20, 2019, 13:21 IST
11

/12

In the hospital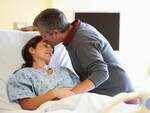 If you ask us, hospital PDA is kind of a necessity. Not only does this make your partner feel loved but it also lifts up their spirits. Surgeries, no matter how trivial or important can take toll on a person, physically and mentally. A kiss on the forehead, a gentle squeeze or constant hand-holding, let your partner know you're by their side.
readmore
12

/12

During a marriage proposal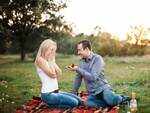 If all goes well, your long-term beau is going to go down on his knee, hold a ring and ask you to marry him. Just the thought of it makes you overwhelmed, doesn't it? It's going to be far more romantic, when does pose the question and you would say yes! When emotions run this high, a kiss and a hug are completely in line!
readmore